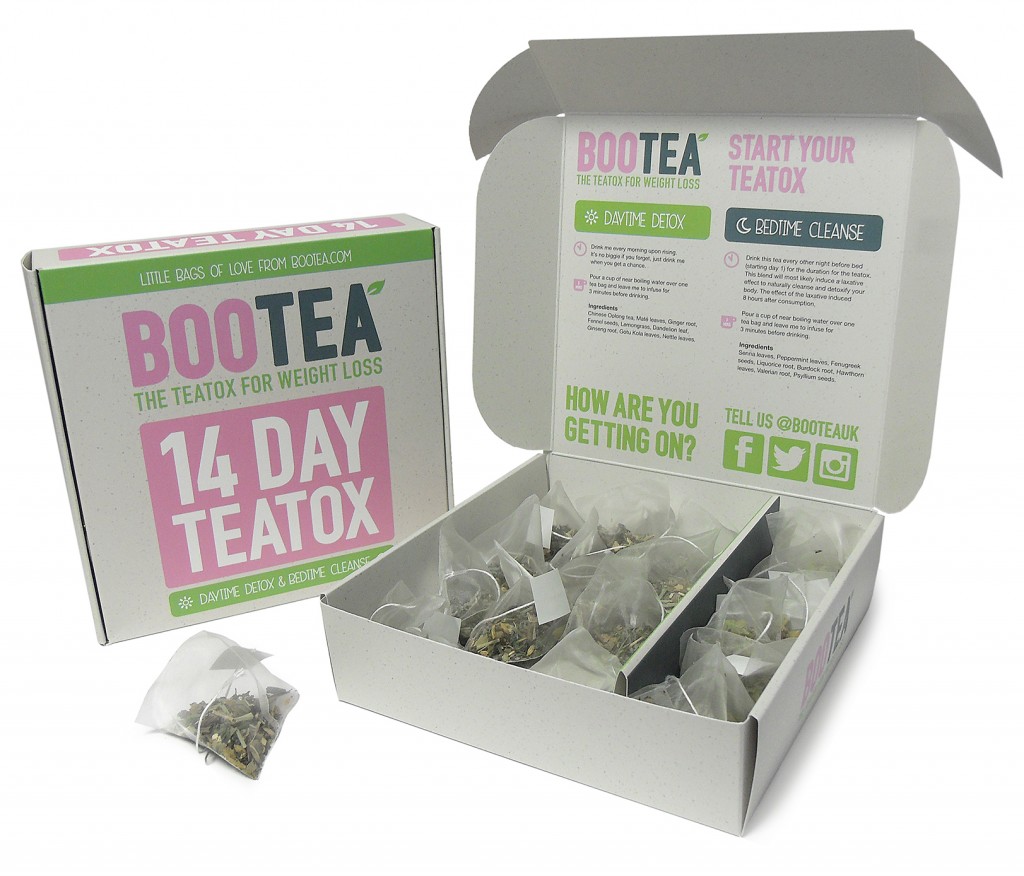 I AM Marketing Services...
Retail Packaging design & print
When the Bootea team asked us to design and procure their very first on shelf packaging we were over the moon. This refreshing health tea brand was in its infancy but was already sending ripples through the industry. Bright vibrant and full of energy the brand was doing extremely well in its mail order niche but an opportunity to take to the shelves of a high-end store created a need for a great new pack.
We took all the brand assets and transformed them into pack messaging that did everything great packaging should. It had visual impact, used the simplicity to harness the less is more cliché and it resulted in roll out across dozens of major stores like Holland and Barrett. It's youthful, fresh stripped back pack now features in TV ads and sells in over 50 countries because of its striking look. As the first to market with such a unique product Bootea got a great foothold in the sector.